Back in October, on my 44th birthday, an article I wrote for the Hutto Newspaper was published about my friend Kristin who had been diagnosed with Stage 3 breast cancer and I wanted to share it with you all here. I'm happy to report that Kristin is beating her cancer.
"Well...friends and family..it is with great joy that I share that my PET Scan showed no glow anywhere. No new spots of concern and the ones I had are no longer

showing up. What this means is the Chemo worked and has stopped the Cancer. My course of action will remain the same (surgeries and radiation and such) but we have NO new worries. Even though I have been so nauseous today...it is a good day."
In light of that great news, as promised, I'll be diverting 100% of the sales of "Her Special Day Shoes" to the National Breast Cancer Foundation in Kristin's name.

KRISTIN
Cancer. No other word incites greater fear, evokes more terrifying nightmares, or is more responsible for the reckless and impartial deliverance of pain, misery and death. Cancer doesn't care what color or ethnicity you are. It doesn't care how smart you are, or how far you have climbed the social ranks. It cares not for what titles you hold, who your daddy is or how much money you have. It cares little about your age, your religion or how many miles you run each day. It doesn't care anything about you or your family.
Cancer simply destroys lives.
Like many of you reading this, I have lost loved ones, too many, in fact, to this dreadful disease. I lost my sister to ovarian cancer, my father to leukemia, and my first cousin to a cancer that attacked her entire body. Cancer is a pervasive and effective killer. It constantly invades our everyday lives by its ever-present occupation, so much so, that eventually it becomes white noise. It's an infectious maelstrom of malcontent that leaches and saps your will, your defenses, to the point where you feel helpless and become complacent. That is until it becomes personal.
In August of this year it became personal to me, again.
One of my dearest and closest friends, a member of my extended family, someone who I've known for more than 20 years, was diagnosed with Stage 3 Invasive Ductal Carcinoma HER2neu-plus breast cancer, an aggressive form of cancer that has invaded her lymph nodes and now threatens her life. There are four stages, or categories, that breast cancer falls into. Stage 3 means that the cancer is no longer localized to the breast and has spread to connecting lymph nodes, the chest wall, or to the chest skin. Stage 3 breast cancer usually requires a combination of chemotherapy and radiation treatments, and surgery to defeat. Like the other 636 women who are diagnosed with breast cancer each day, Kristin and her family were devastated.
Kristin is a multitalented woman, wife, and full time mom. She has a Bachelors of Fine Arts degree from the Santa Fe University of Art and Design, where she learned to perform and sing on stage, and where she honed her seamstress skills. With these skills Kristin has spent countless hours volunteering for her local church, at school functions, and in her community by performing in plays, designing and constructing costumes, and singing in choir and yuletide caroling events. T
here are few people in this world I love and adore more than Kristin. Her smile lights up the sun, and her infectious laugh radiates joy wherever she goes.
Unfortunately, because of her battle with breast cancer, Kristin can no longer afford to do any of those things that bring so much joy to her life. Now her days are filled with doctor appointments, injections, and prayers. Chemotherapy treatments are designed to attack cells in your body, like cancer cells, that dived rapidly. One side effect to this is that it also attacks other rapid growing cells in your body, like hair, bone marrow, and blood cells. When this happens, white cell counts can drop to dangerous levels, which significantly decreases your body's ability to defend itself from the constant barrage of germs and diseases that we are exposed to each day. The threat this imposes on Kristin's body is measured by the near endless supply of hand sanitizers and disinfecting wipes that she keeps nearby. Visitors and her own loving family must don facemasks when they are near her.
Just last week, a day after a round of chemotherapy, Kristin was hospitalized for four days. Her white blood cell count plummeted to .4, with normal levels for the average person starting at 4.0. I saw pictures of her children snuggled up to her in her hospital bed wearing surgical masks, with eyes that held genuine love and concern for their mother. It was enough to make a grown man cry. This man did.
Kristin married my brother, Wesley, a brotherhood born out of irreplaceable memories, love and by choice. I've been a part of Wesley's family, and he mine, since the seventh grade. In high school, he used to turn off my electric typewriter during typing tests, plug my ears with Vaseline in wrestling practice, and embarrass me at school dances by dedicating songs in my name to girls I had a crush on. In my textbooks he would write silly messages and draw pictures of hearts, professing his love for his girlfriends. Sometimes he would just destroy them completely by tearing off the covers, tossing them across the room, or scaring them in such a way that it prevented me from returning them at the end of the year.
He also saved my life.
When I was 19 I lost my mother to a ruptured brain aneurysm that left her in a coma and then lifeless. Weeks later, I lost my grandfather to medical complications that arose from his elderly age, and months after that my wife and children in a heart-crippling divorce. I was a walking dead man, a zombie that lacked the will or desire for life. Wesley saved me from despair. He forced me out of the house and out of my misery. He showed me how to live again, and reintroduced happiness and the want to see my children's children before I leave this earth.
Together Wesley and Kristin have two children of their own. Logan (13) is a prodigy pianist and all around talented and gifted young man. He plays the piano with the ferocity and confidence of a young lion destined for greatness. Skye (7) embodies everything you would expect from a little girl that carries that name. When the mood strikes her, she can be kind and gentle, with a propensity to beguile the unwary into a sense of calm right before she unleashes her unbridled fury, but mostly she is beautiful.
Recently, I launched my very first self-published eBook, entitled "Her Special Day Shoes." In it, Rachael, the protagonist, is a young woman who has suffered a great deal in her life. Unlike Kristin, she has her health but little else. Like Kristin, in spite of her terrible lot in life, she forges on, smiling and rising above every obstacle thrown her way, refusing to yield in the face of insurmountable odds. Rachael and Kristin have a lot in common. No better pairing of super heroes could possibly exist.
I was fortunate to have a friend like Wesley during my darkest hour, and now, with your help, I have the opportunity - the honor - of repaying him and his family. As a tribute to Kristin, I re-launched "Her Special Day Shoes" and dedicated it to her. All proceeds from the sale of "Her Special Day Shoes" will go to assist Kristin with her personal battle with breast cancer and to a National Breast Cancer Foundation account in her name - forever.
Cancer is wicked and vile, but not invincible. Cancer can be defeated with willpower, determination, and by the best doctors and chemotherapy money can buy.
For $2.86 you can help make the difference in Kristin's life, and the lives of the hundreds of thousands of women like her afflicted with this terrible disease each year. That's less than a grande latté at your favorite coffee house, a 3-pack of disposable razors and less than a gallon of gasoline. As an added bonus, you'll have a heartwarming and uplifting story to read and share with your family.
I've lost too many loved ones to cancer. I don't want to lose another. You can help by purchasing the book, sharing the video I made for Kristin, or by making a donation to the National Breast Cancer Foundation in her name and asking everyone you know to do the same. Aside from that, your warm thoughts and prayers are always welcomed and immensely appreciated. Thank you.
Do you know of anyone who has been affected by breast cancer? Share your story.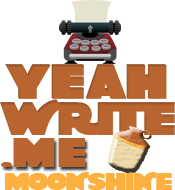 Share it!

Tweet it!

"Like" Defying Procrastination on Facebook!